Breaking the cycle of self sabotage
July 28, 2022 @ 5:00 pm

-

6:30 pm

Free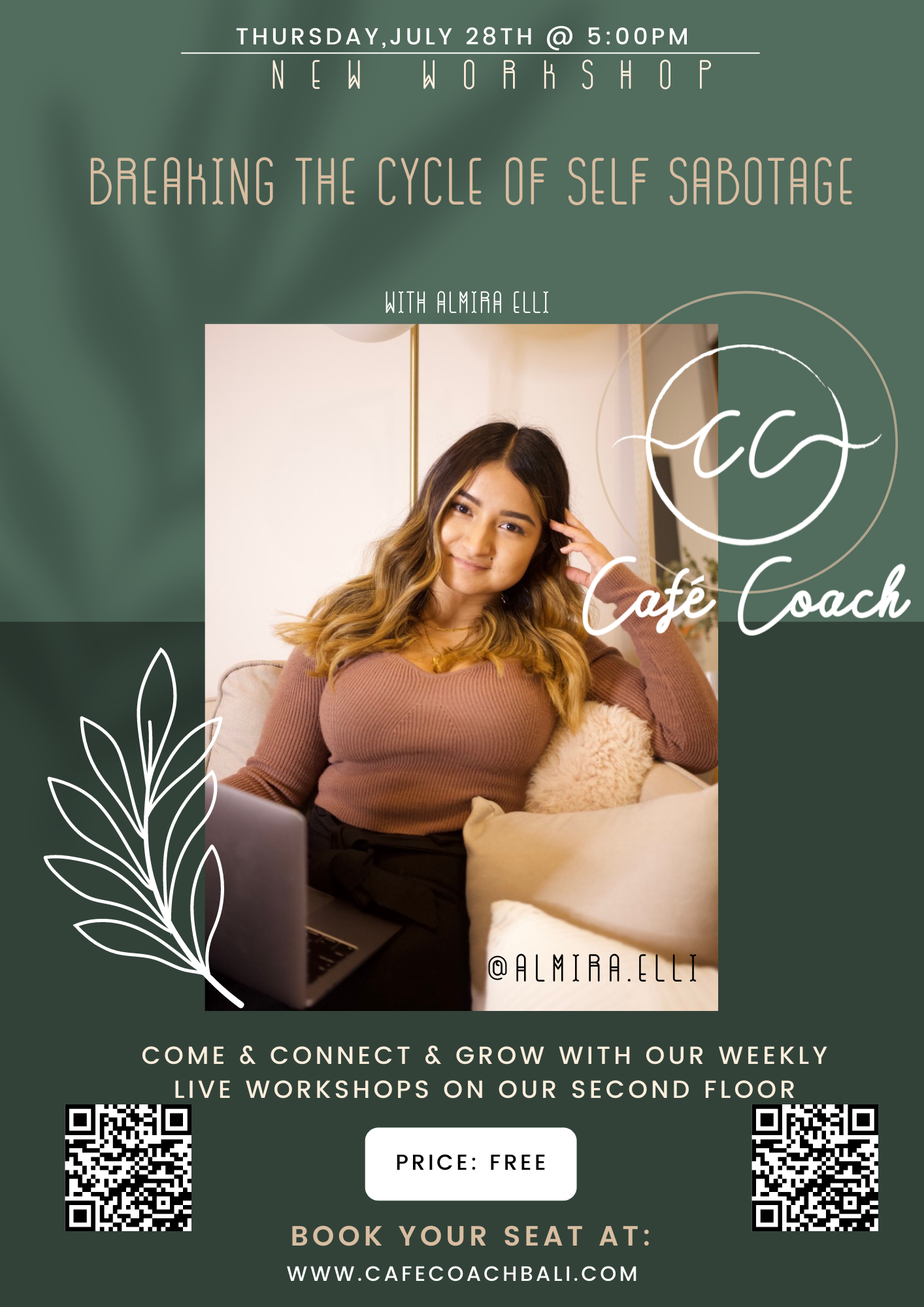 Have you ever caught yourself binge eating when your goal is to get in the best shape of your life?
Do you leave things till the last minute in your business, knowing how much further you'll be if you just stopped procrastinating?
Are you frustrated with yourself for repeating the same toxic patterns again and again, yet don't know how to get out of it?
Bad news… You're a master at self sabotaging!
Good news… Self sabotage is just a habit, and like any other habit it can be changed!
In this workshop, we will be discussing the art of self sabotage. What is it, why we do it and how to get out of it.
If you're nodding at this yet still don't come to the workshop, congratulations you've reached the next level and I can't help you.