How To Grasp What's Holding You Back From Creating The life you want
August 11, 2022 @ 5:00 pm

-

6:30 pm

Free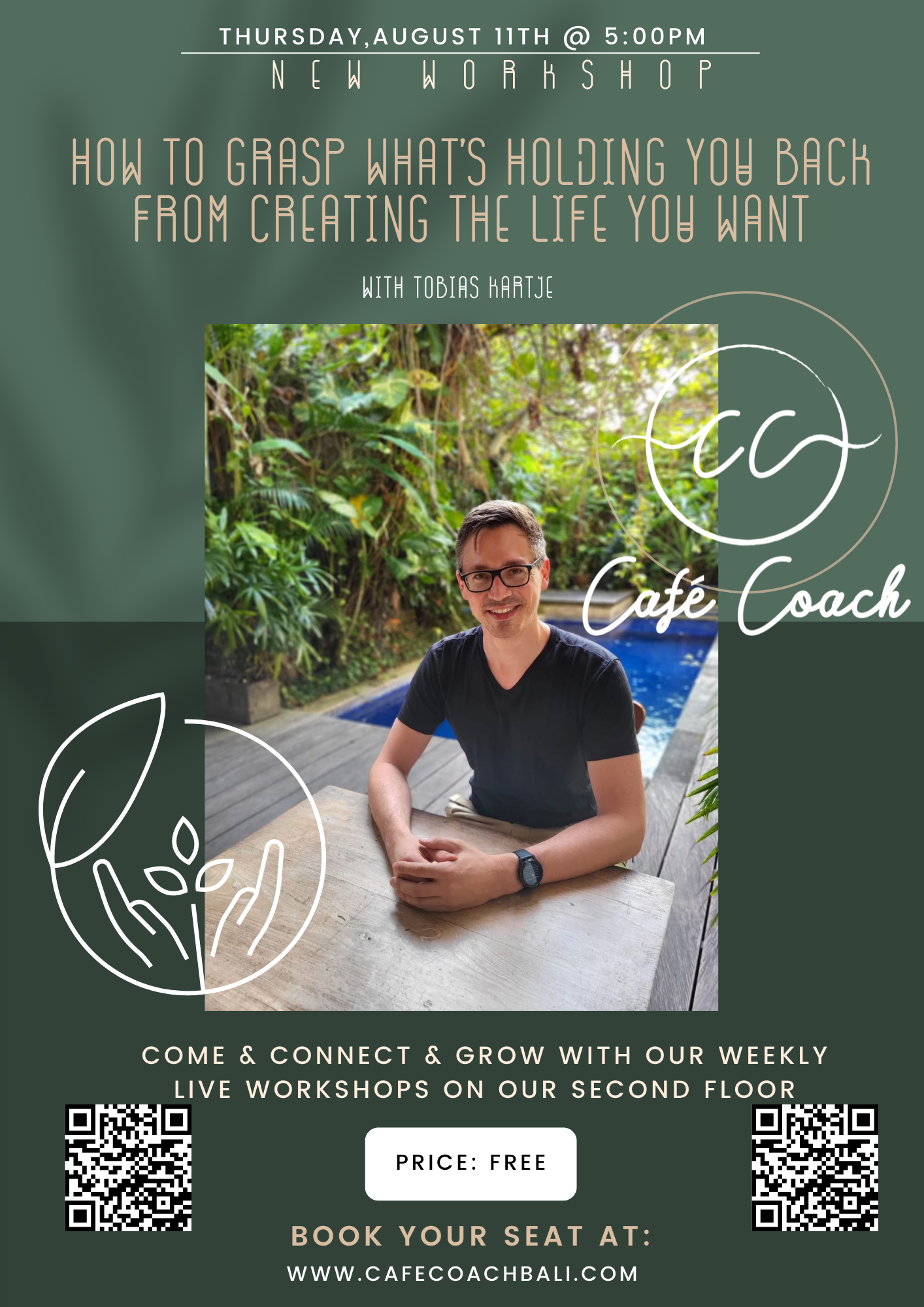 Most of us have areas in our lives in which we seem to be unable to live up to our potentials. Maybe we cannot get our businesses quite to where we want them to be; or our level of fitness; or our relationships. Or worse, something is holding us back from being truly happy and fulfilled.
But, what is it, that is keeping you from making the decisions and taking the actions necessary to reach your goals in these areas?
In this workshop, you will understand:
– why, growing up, we all develop a multitude of personality parts with inherent believes.
– that even though all the different parts of your personality formed with a positive intent for you and thus played an important role in your childhood, some of them might be outdated and keep you from being successful, happy and fulfilled today.
– which personality parts run the show for you personally.
– how the different parts of your personality influence the decisions you make and thus the actions you take or don't take.
You will leave this workshop with an awareness of your own personality parts and their inner mechanics. And this awareness is power. The power to, from now on, question your decisions and actions and the power to decide differently and do what it takes to create the life you want.