How To Rewild Your Life
September 29, 2022 @ 5:00 pm

-

6:30 pm

Free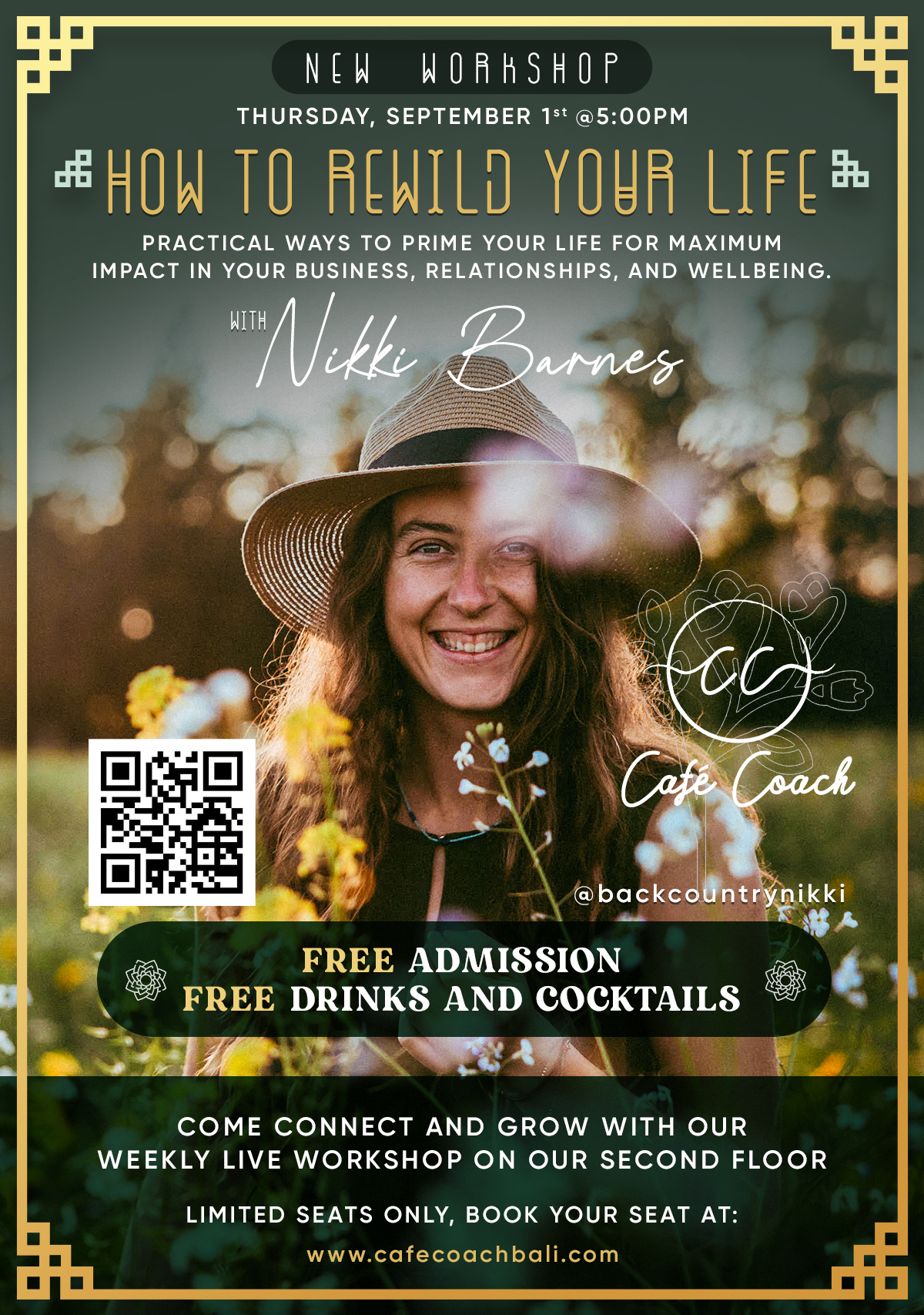 As humans we are technically so advanced, and yet we find ourselves too often left in the whirlwind of stress, anxiety, depression, illness, addiction, and injury.

This is widely accepted as "normal" – it's normal to have aches and pains, to feel foggy or fatigued, to have emotions that control us, and to experience burnout. But that's just the thing – it's not normal, and you don't have to accept it!

All of these disorders arise from a part of ourselves that has been lost with the advancement of the modern world: our connection to nature. It may be easy to forget when we are sitting comfortably in our beautiful homes and flying all over the world, but at our core, we are wild beings.

We're no longer living in caves, nor do we have to do so again – but there are ways that we can reconnect to and rewild ourselves even while being a successful entrepreneur and living a modern lifestyle.

When you're living as nature intended, in touch with your inner wild, your physical and emotional well-being, you're free to discover your true purpose in life and to genuinely show up as your best and most authentic self.

This workshop is for you if:
you feel like you're a wild soul, that you feel like the way you're living now isn't quite the path to your best self. If you feel like you are capable of MORE – more power, more strength, more resilience, more focus, more energy, more IMPACT – then this is for you.

You'll walk away from this workshop with:
– a new sense of inspiration to dive deeper into your own inner wild
– practical ways to prime your life for maximum impact in your business, relationships, and wellbeing.
– getting a glimpse into knowing how to fully embrace the human experience
It's about reconnecting to ways of living that create greater well-being for us, for future generations and for our planet.