How To Awaken The Power Within
November 17, 2022 @ 5:00 pm

-

6:30 pm

Free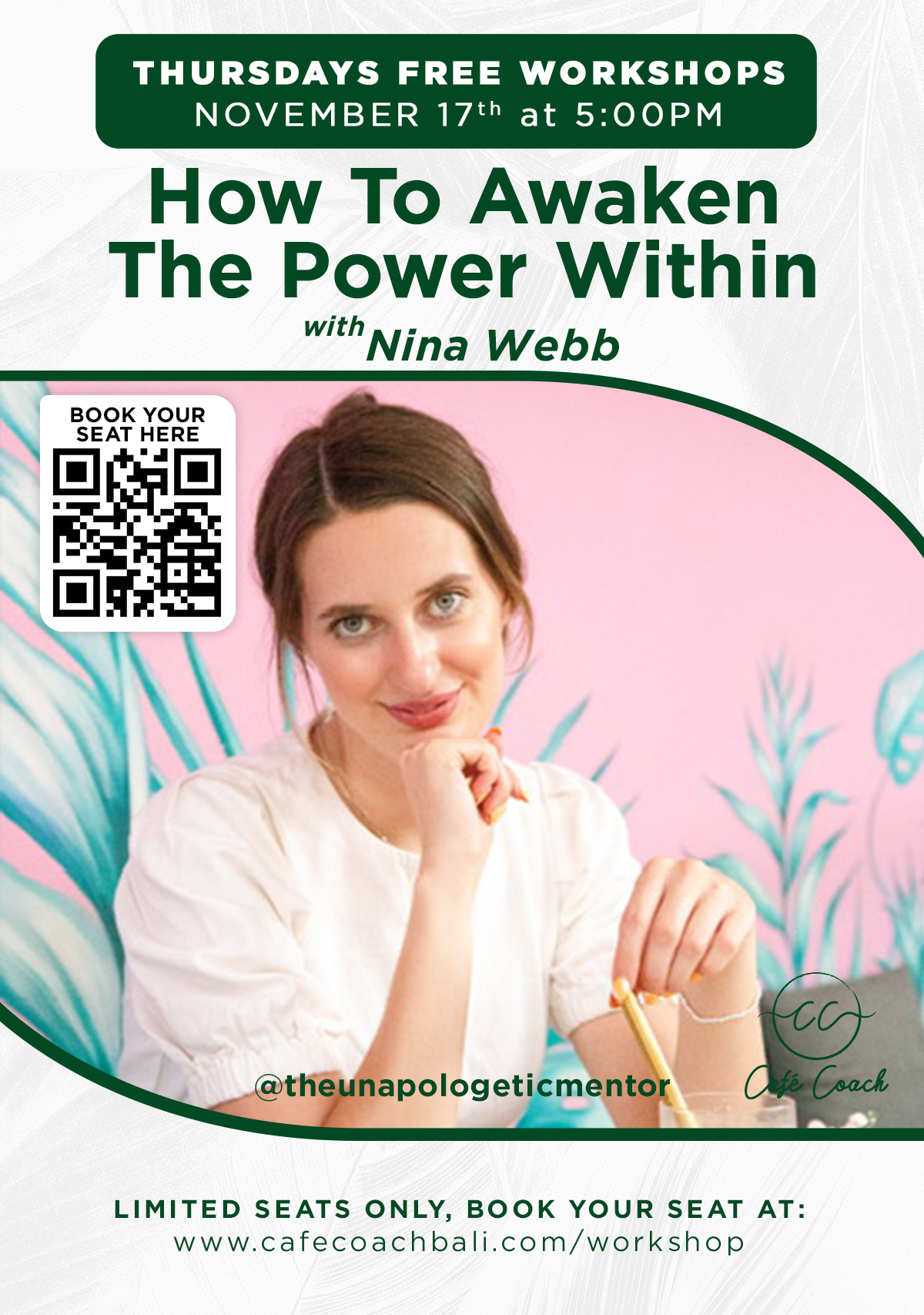 As a society, so much of the time we give our power away to the external. We post on social media and wait for the likes to roll in. We count the swipes on a dating app. We value ourselves based on how many friends surround us.
As business owners, we create offers or products and feel unworthy if no-one buys. If no-one is enquiring. Straight away we move into fear and scarcity. "What does this mean about me? Does this mean I'm bad at what I do?"
But who are you when there are no external results? Are you the person that gives up, or the person that decides to keep going, no matter what? That is committed to their business, or whatever your goal is right now?
Those that succeed did so because they didn't give their power away to the external. They looked their fears and "what ifs" in the face and kept going.
Realise that the excuses you're making about not moving forward —
"No one is buying right now"
"I'm not in the right place at the right time"
"Maybe I'm just not cut out to have a business"
Are just that — excuses, masking the fear you have of your venture not succeeding.
Awakening your personal power, where you have a deep sense of knowing, a deep sense of belonging, is a choice.
It's a continuous choice you have between the version of yourself you've always been (the one that kept you safe, the one that you know, but also the one that's holding you back) and the version of yourself you WANT to be (the one that feels scary and unknown). It takes bravery to shed the old Self, and experience an ego death.
This workshop is for you if:
You feel like you're on the verge of something great; you're at a cross-roads in your life. Your old self relied heavily on external results, and continuously gave their power away — but you're ready to shed that Self, awaken the power within, and welcome in the version of yourself you've always wanted to be.
Inside this workshop you'll learn:
How do you define external vs personal power? Where are you experiencing this in your life currently?
How to discover, and shift into your personal power
Practical ways to become your highest Self
How you choose what you believe