How to hack your body using breathing as a tool
January 19 @ 5:00 pm

-

6:30 pm

Free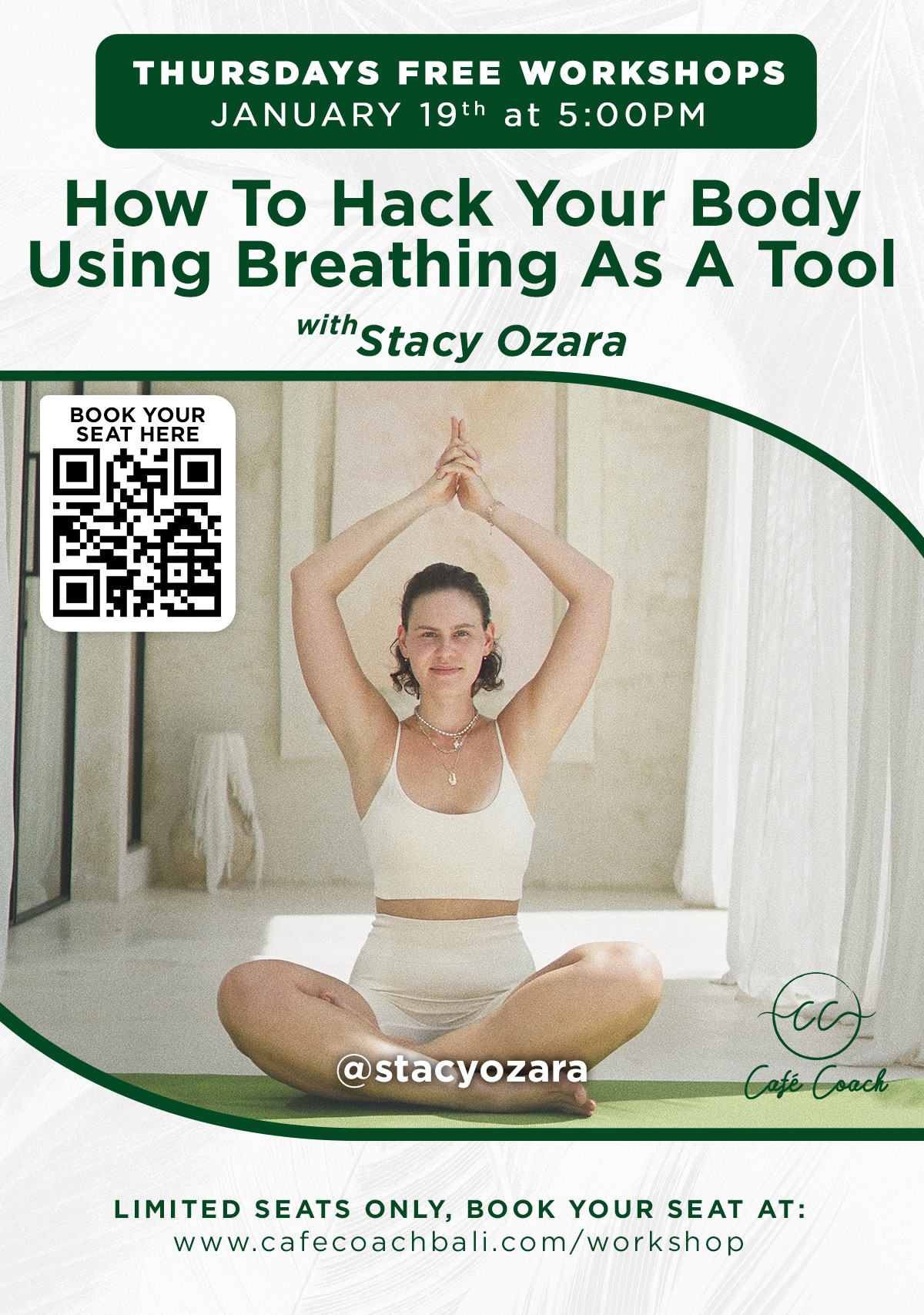 About speaker: 
I'm a certified breathing expert and a psychologist with over 5 years of experience. I apply a holistic approach to my practices by combining the latest scientific information about anatomy, physiology, neuroscience, and emotions. I'm truly passionate about using breathwork and movement as a tool to better understand and manage the nervous system, emotions, and energy levels to increase productivity and quality of life
Suggested Time: 1h -1h30 min
Short Description: We all breathe – 25,000 times a day and the whole body is linked to the way we do it. The deeper you breathe, the more energy and focus you have. While shallow breathing decreases your performance and keeps you in a stressed state. Conscious breathing is the switch that controls the operation of the autonomic nervous system and sends impulses from the cortex to the connecting brain areas that impact focus, concentration, emotions, stress and anxiety regulations, and more. By consciously breathing, you are behind the wheel of your state and performance mentally and physically.
Master class agenda: 
1. Speaker intro (about myself)
2. Why everyone's talking about breathing and the science behind it
3. 2 breath test for participants to know where they stand considering their breathing health and stress level
4. Main part- How we can use breathing exercises as a tool to manage our stress level, get focus and be more productive and not burnout. Info + simple practical exercises (no yoga mats needed or anything)
5. Q&A