How to shift your frequency to create more fulfillment & multiple income streams
December 1, 2022 @ 5:00 pm

-

6:30 pm

Free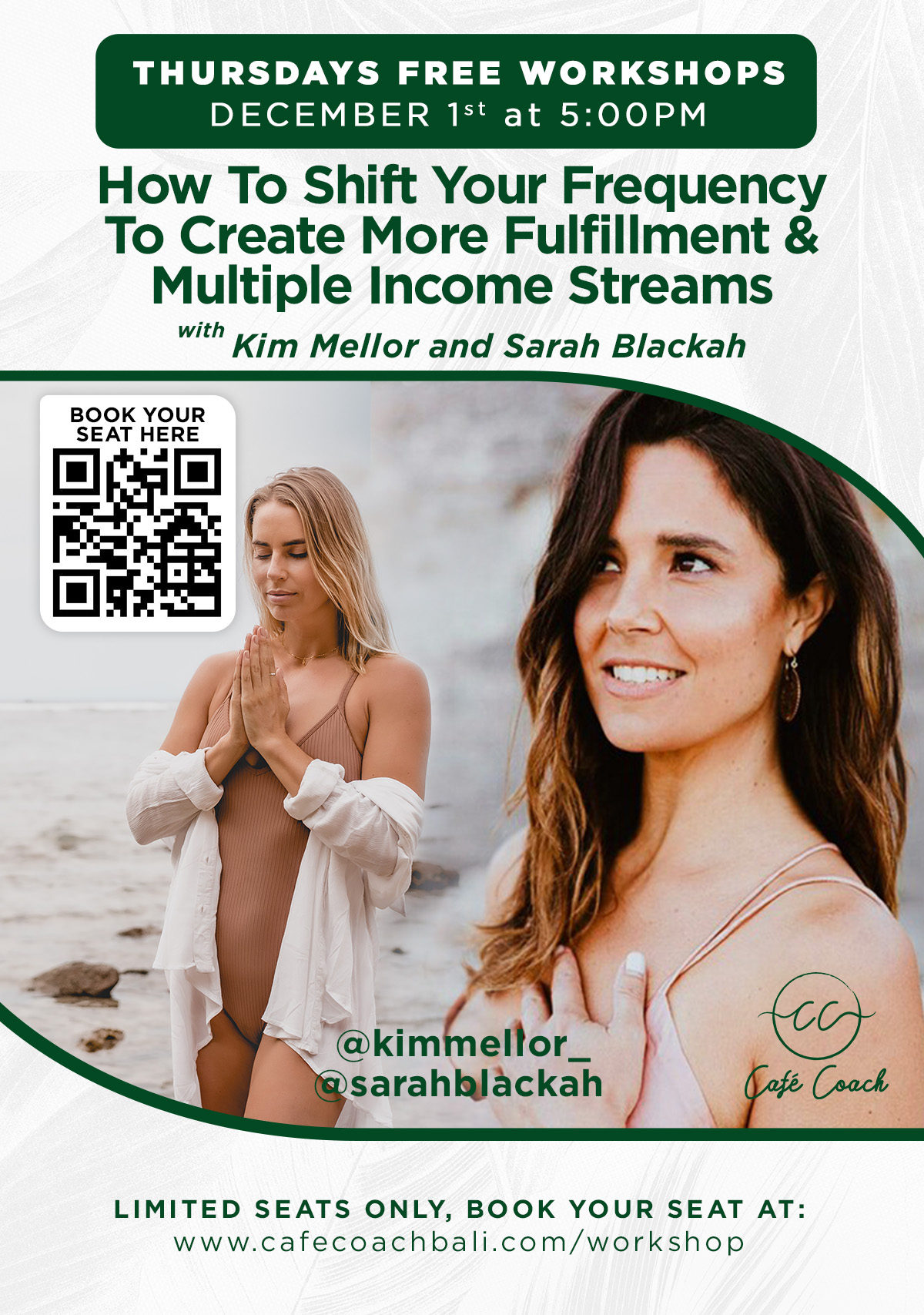 If you want to find the secrets of the universe, think in terms of energy, frequency and vibration" – Nikola Tesla
Sarah and Kim are helping conscious entrepreneurs around the world to bridge the gap between science and spirituality, and how it all comes together to generate wealth as a result
Cultivating holistic success from the inside out, success that feels good for your nervous system and leaves you feeling fulfilled in all areas of life and business
If your intention is to bring more balance and harmony into your physical, emotional, and consciousness realm of your life, then the frequency experience is a step in the right direction.
As a coach or conscious entrepreneur, sometimes the journey can feel unknown and at times overwhelming
"I don't know where my next client coming from"
"Im feeling stretched and burnt out"
"I wish my cash flow would be more consistent"
It takes bravery, courage and a lot of devotion to build a successful, sustainable business
What if it could feel easier?
What if you could feel more supported?
What if you could enhance your frequency and build a balanced business?
This workshop is for you if:
You feel like you're business is booming; you're at a cross-roads in your life; the thought of earning money alongside what you currently do feels juicy AF!! You desire to create a state of coherence and support the collective shift that is happening on the planet right now.
Inside this workshop you'll learn:
How conscious entrepreneurs, leaders, bio hackers & medicine women are utilizing personalized frequency technology to bridge science and spirituality
How to create an additional income stream to create consistency in your business
How to evolve your business in the new wealth paradigm by raising your vibration and awakening your inner vision and brand
We will also be giving FREE scans so you can bring more awareness to what's happening in your energetic field
Come and discover the next evolution in wellness