Mushrooms: A Tool For Business Leadership.
September 22, 2022 @ 5:00 pm

-

6:30 pm

Free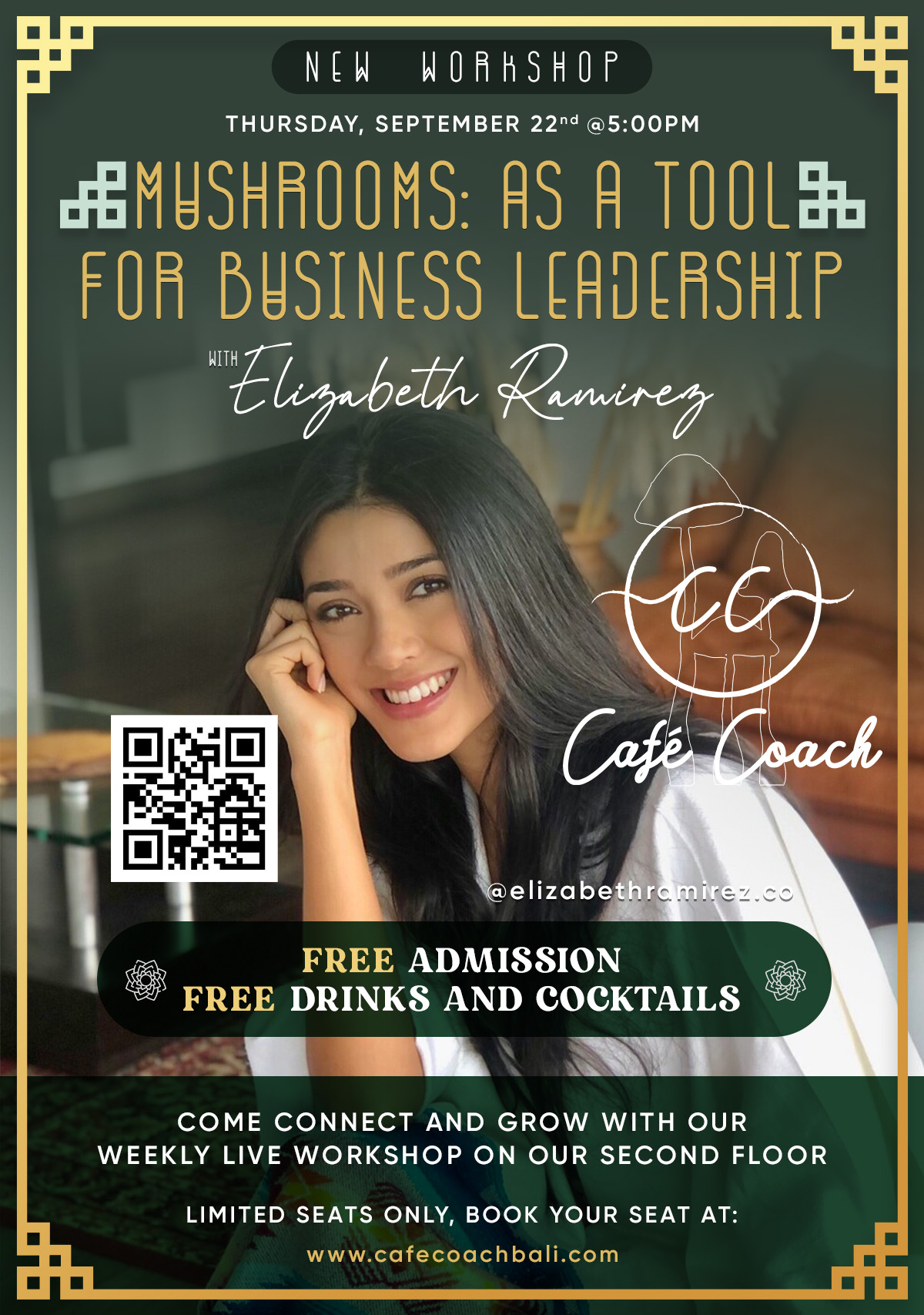 Several studies have concluded that more than 90% of people who had a guided psilocybin (psychedelic mushrooms) journey consider it to be among the 5 most spiritually significant experiences of their life.
Reporting to experience:
– A sense of oneness and connection with the whole
– Expansive creativity, out of the box thinking and new perspectives/ways to engage with life
– Awareness of limitless potential being unleashed
– A deep journey of self healing & self discovery
Isn't that what we want in business?
Can we imagine a world where the main goal of businesses is to serve and bring true value?
A world where human centered design evolves into a HUMANITY centered approach,
A world where every single human finds that what makes them unique and authentically deploy it with a heart full, impact driven purpose.
Mycelium connect it all underneath, just as we are all connected in ways we can not see.
This workshop is for you if you're ready to learn from the wisdom psilocybin mushrooms offer to human kind, how they work in your brain and how you can integrate them to become a transcendental leader.
Elizabeth Ramirez Duque is a business consultant & self mastery mentor.
Facilitator of psilocybin therapy.
Her background includes working for McKinsey & multiple companies from diverse industries in Colombia, Switzerland, USA, & Ecuador.
More than 8 years integrating ancestral plant medicine from the hand of indigenous tribes from South & Central America.