Roots Of A Hero
November 10, 2022 @ 5:00 pm

-

6:30 pm

Free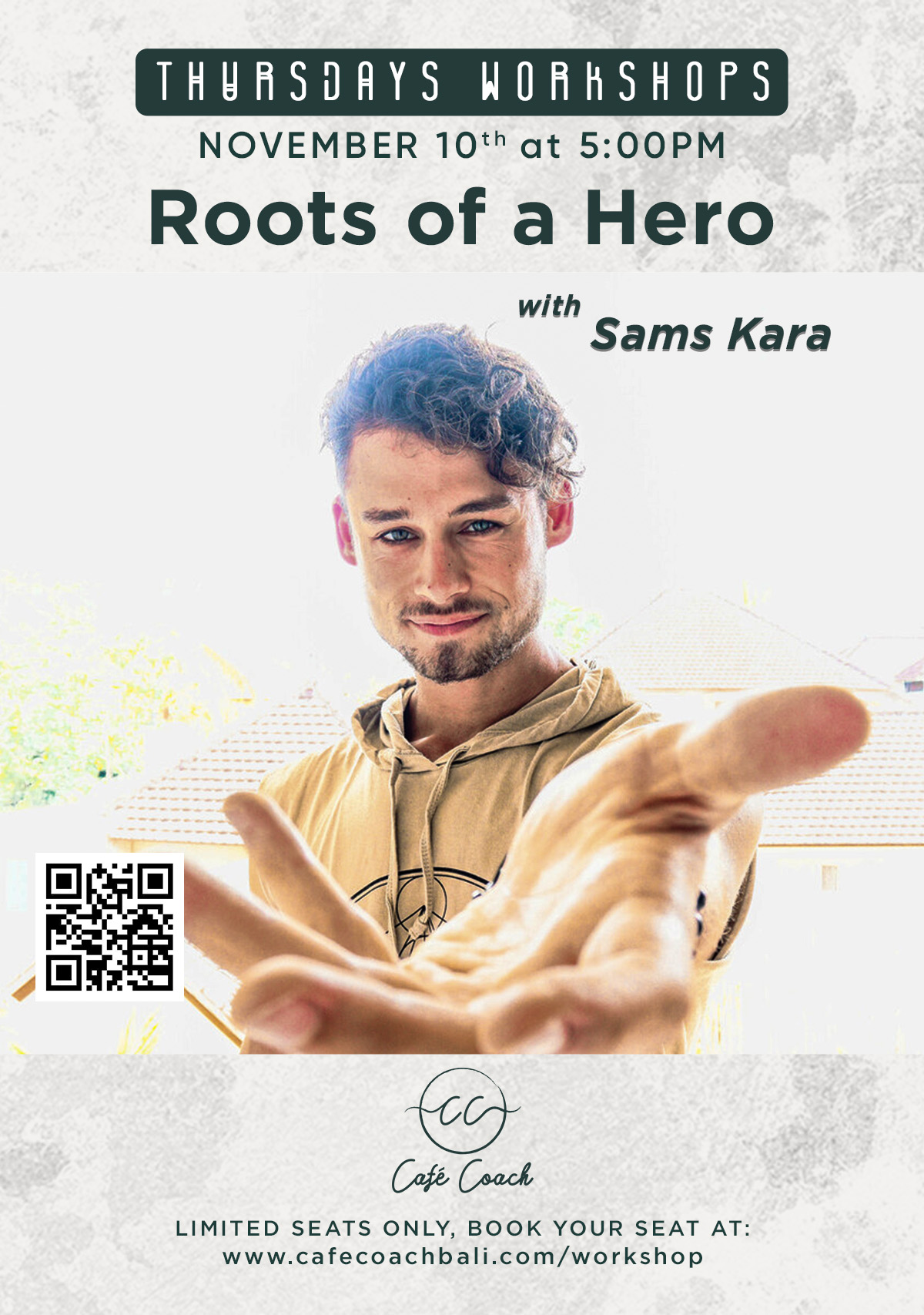 This workshop is for you, if you are a Human.
And, if you are an entrepreneur, chances are you are a problem solver.
But what happens if we only solve symptoms ?
The root cause, is the hidden thing that create most problems.
You may want to find fulfilment, purpose, have more confidence, stop procrastinating, manage anger or stop being controlled by the ego.
But non of these are causes. They are just symptoms.
There's something deeper than that, that is causing all problems to arise.
And it is really satisfiying, as problem solvers, to get to understand where all of this is coming from.
Remember, clarity is power.
We are gonna explore how far the roots goes.
At the end of this talk, you'll have clarity on 3 foundations that affects all parts of our lifes.
Here's the three roots we will explore together :
1. Stability.
How do people stay connected to their truth regardless of circumstances ? What makes someone profoundly stable in his attitude, behavior, their way of looking at life, dealing with emotions and toughts ?
2. Home.
What gives a solid foundation in life that allows them to build kindgoms and empires ? What is this starting point that pushes them in the right direction for a lawful way of growing and achieving ? What allows them to go beyond the simple state of survival ?
3. Mental Health.
Success without fulfilment is the ultimate failure. Nothing outside matters, if nothing works inside. And we want to understand ourselves, where we are, so we can know how to get where we want to go.
Three pillars for a clear mind to start moving with stability, grace, and fulfilment, towards your own success.
And what I mean by success is :
"The progressive realization of a worthy ideal" – Earl Nightingale