Stop settling for less: get the relationship that you desire
September 8, 2022 @ 5:00 pm

-

6:30 pm

Free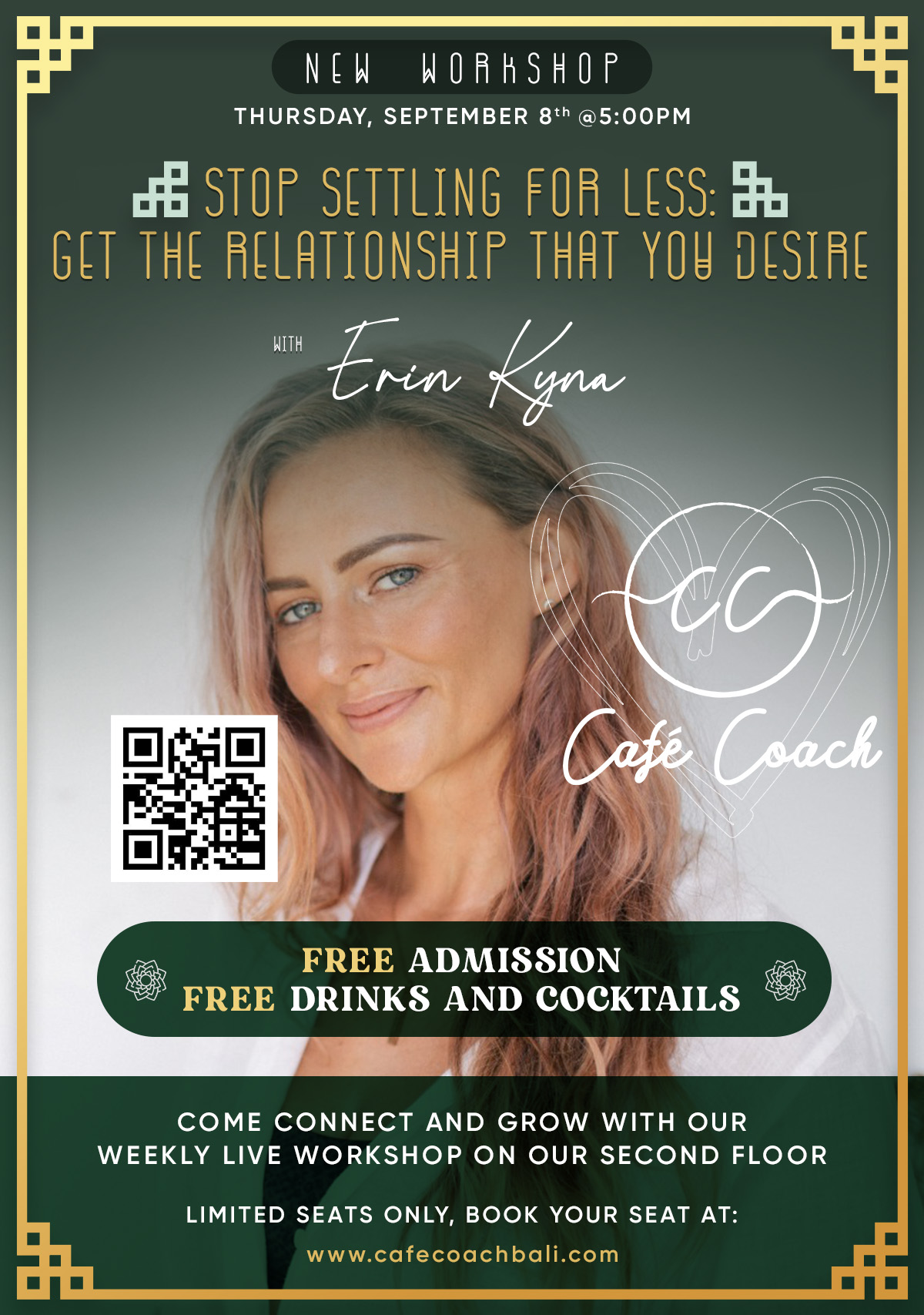 Explore the reasons why you settle for less than you want, discover how to raise your standards, strengthen your boundaries and attract the experiences you desire.
Meet Your Guide, Erin Kyna
My journey has been one of a coach and healer on the path to empowerment for the last ten years, guiding other women along their path as I follow mine. I have studied science and mysticism, I have gained qualifications and accolades, I have done all the things a good woman should do. Achieve. Make others proud of me. Look beautiful. Be kind. All whilst denying my needs, to be of service to others.
As powerful and confident as I may have seemed on the outside, I was also denying my truest power… and that is my sensual energy and inner goddess. We all have the goddess inside of us. The goddess who is sacred, feminine, powerful, pleasured, insatiable, divine, empowered, free, raw, wild unleashed, sensual, confident, radiant…. It is my honour to guide women all around the world to embody their inner power and their highest potential.
When you worship all parts of yourself, you will worship the world around you. You will be in one sacred and holy living act of worship with life.
This is about you and the relationship with yourself. Which, after all, is the most important relationship you have.
This workshop is for you if….
Your sensuality or femininity has been hurt, shamed, judged or exploited
Your sensuality feels dormant and that feels normal to you
You live from your head and not your body
Pleasure doesn't come easily or often for you
Relationships never seem to live up to your expectations, or are hard to find.
You know that there is more to life, to pleasure, and you're ready to explore
You don't want to walk through life hiding or protecting yourself anymore.
Life just feels like days pass, things happen, but it's just the same old, same old.
If you haven't had intimate relationships that leave you euphoric and fulfilled on every layer of your being.
If you want to feel more aliveness in everything you do.
Learn why we are the women we are. Each woman has a unique journey and history, contributing to the sensual woman that you are at this moment in time. 
Learn how to claim your own sexual sovereignty. Get to know your boundaries, wants, needs and desires. Become empowered to know what you want in the world and learn how to create it. 
Learn how to stop settling for less. Become an empowered, well boundaried, activated, and sovereign woman.

Although I predominantly support women in this work, all men who are interested in this work and also raising their standards in relationships are welcome to join. 
All identities welcome.