The Secret Of How To Turn Your Story Into Your Superpower
August 4, 2022 @ 5:00 pm

-

6:30 pm

Free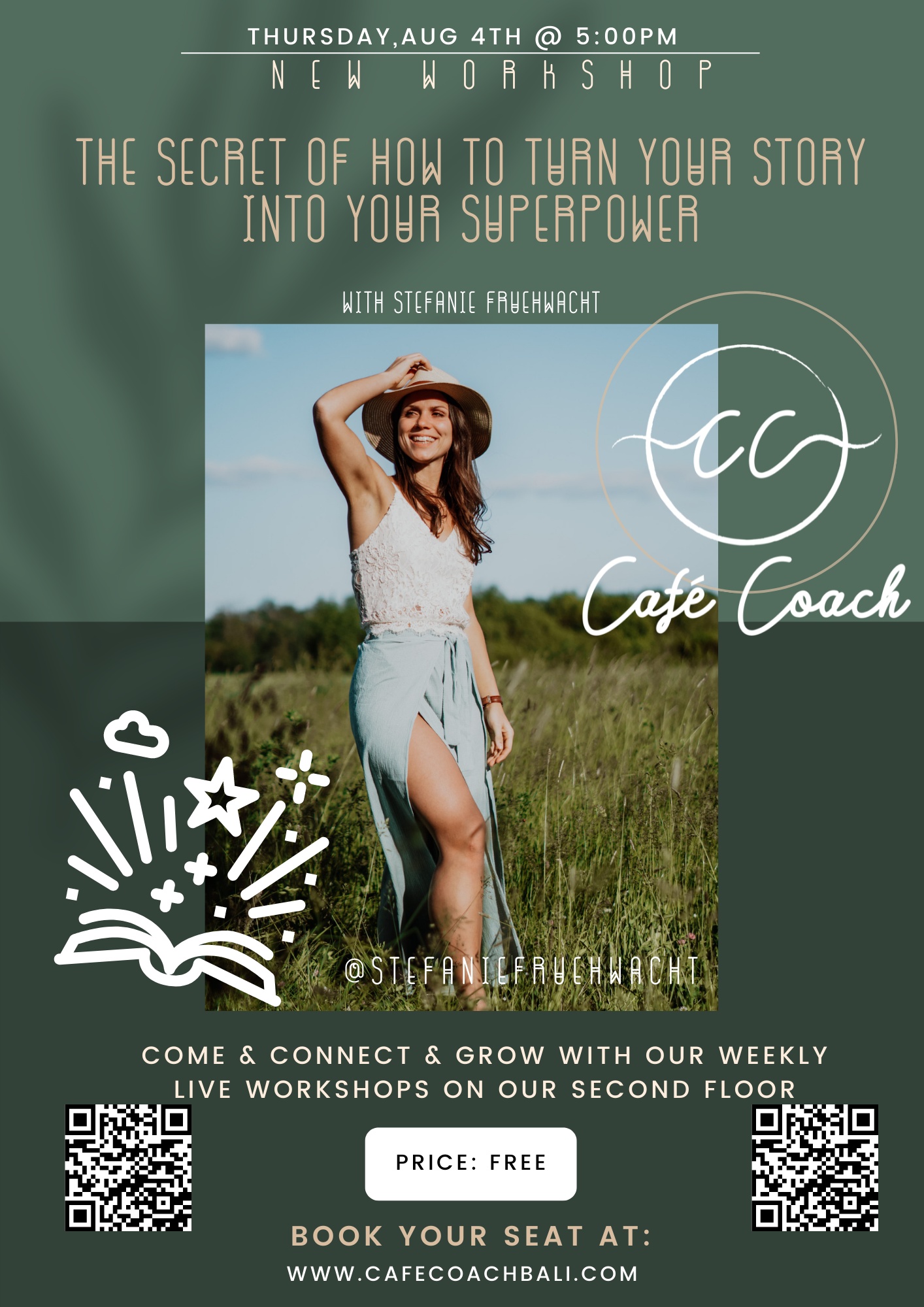 Doesn't it it seem like some people are just natural story teller, while others struggle to keep their audience's attention?
Let me tell you this: no matter in which of these two categories you see yourself, YOU have a great and important story worth sharing.
Especially when working in the Coaching and Personal Development niche, a strong and authentic personal brand is key. Storytelling is a significant part in building and growing trust, personal connection and genuine relationships.
As a Client Experience and Community manager as well as in my work as a Content Creator and Support Coach, I am in close contact with around 100 ambitious and driven Entrepreneurs every day. Supporting and guiding them through challenges in different stages of their unique path in Entrepreneurship has made a few things very clear to me: Speaking from your heart, sharing vulnerability and showing up with authenticity is fundamental to create and maintain true connections.
Despite what I used to believe, captivating and deeply touching others with your story doesn't require the most exciting storyline or outstanding storytelling techniques. They surely help, but there is more to it than that.
I've discovered secrets behind the beauty of storytelling that changed my whole understanding of it and opened doors I didn't even know existed.
I'm excited to share these secrets with you in this workshop and go deeper into the superpower that is hiding within YOUR story!